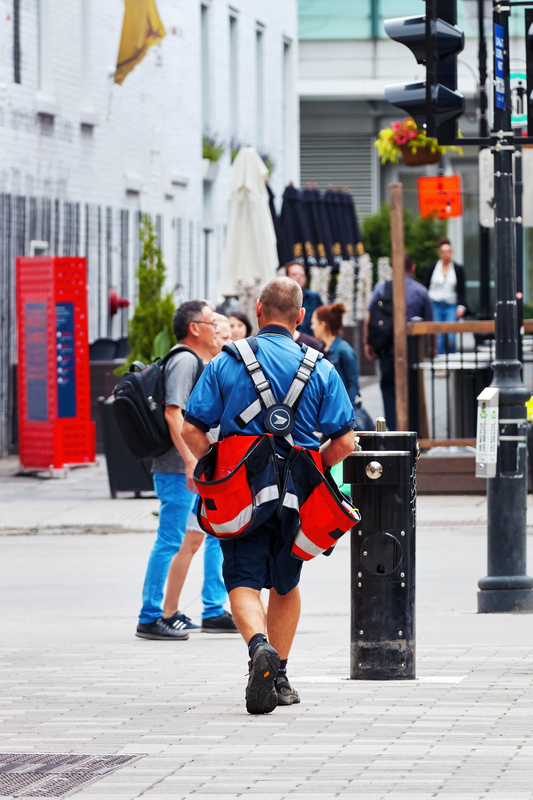 Physicality
Direct mail is noticed, opened and read; our brain is programmed to pay attention to it. 74% of Canadian consumers always or sometimes notice direct mail ads.
See how it works
Canada Post Smart Mail Marketing™ is a direct mail approach that combines 3 powerful elements: physicality, data and connectivity.
Data
Target and personalize your marketing message to reach the right people and increase its effectiveness. 86% of Canadian consumers open mail addressed to them personally.
Connectivity
Integrating direct mail into your marketing mix further promotes attention, emotional engagement, and brand recall. Campaigns that combine a direct mail item get 39% more captive attention than strictly digital ones.
Start using direct mailing
Choose one of our three solutions to send direct mail to your customers.
Access all mailboxes
Canada Post's Neighborhood Mail™ service gives you access to all mailboxes in a specific region or neighborhood or across the country. Send flyers, postcards with coupons, samples, or get creative by sending scented envelopes. This service is ideal for increasing your brand awareness and traffic.
Find similar clients
Postal Code Targeting combines our data and your customer data to reach new potential customers. Remove the addresses of your current customers and target Canadians who have similar characteristics to your best customers. This service is ideal for acquisition campaigns.
Send personalized mail
Harness the power of one-on-one conversations with your customers. Send items to your customers with Canada Post's Personalized Mail™ service using your customer list or by renting one of our lists. This service is ideal for loyalty campaigns and to stimulate cross-selling.